Livestrong LS28IC Indoor Cycle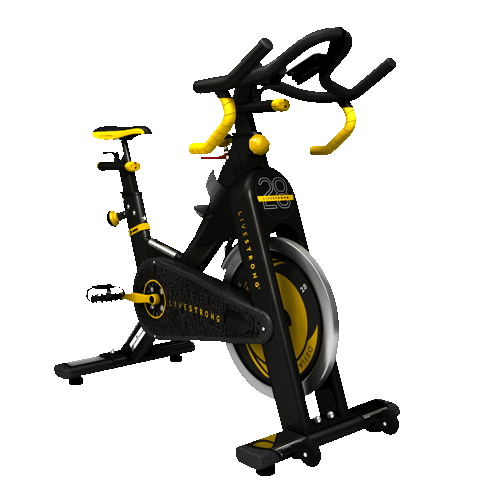 The Livestrong LS28IC Indoor Cycle is a limited edition model spinning bike designed to raise money for the Lance Armstrong cancer foundation. With each one sold, $1,000 is donated to the cause of improving the life of people with cancer.
Now on to the Livestrong LS28IC exercise bike itself. If you are looking to match the quality experience from the spinning class at your club in the privacy of your home, the Livestrong LS28IC spinning bike will give you that experience.
It is built with a commercial quality steel frame and utilizes a belt drive and a heavy 40 lb flywheel for a very smooth experience.
The bottom bracket is oversized for stability and strength.
The Livestrong LS28IC has an excellent handlebar setup. In addition to the regular bars, there are also drops just like on a road bike and the entire setup can be adjusted fore and aft.
The seat is also adjustable and the pedals are compatible with Shimano SPD cleats.
There is also a bike computer, showing key data, something which you don't find on a typical spinning bike.
Warranty is excellent, 10 years on the frame; 3 years parts, 2 years on wear items, 1 year on the saddle and 1 year on labor.
The Livestrong LS28IC is a commercial quality exercise bike that would be a great choice for anyone who wants the best as well as the hard core cyclist who wants to train hard in the off season.